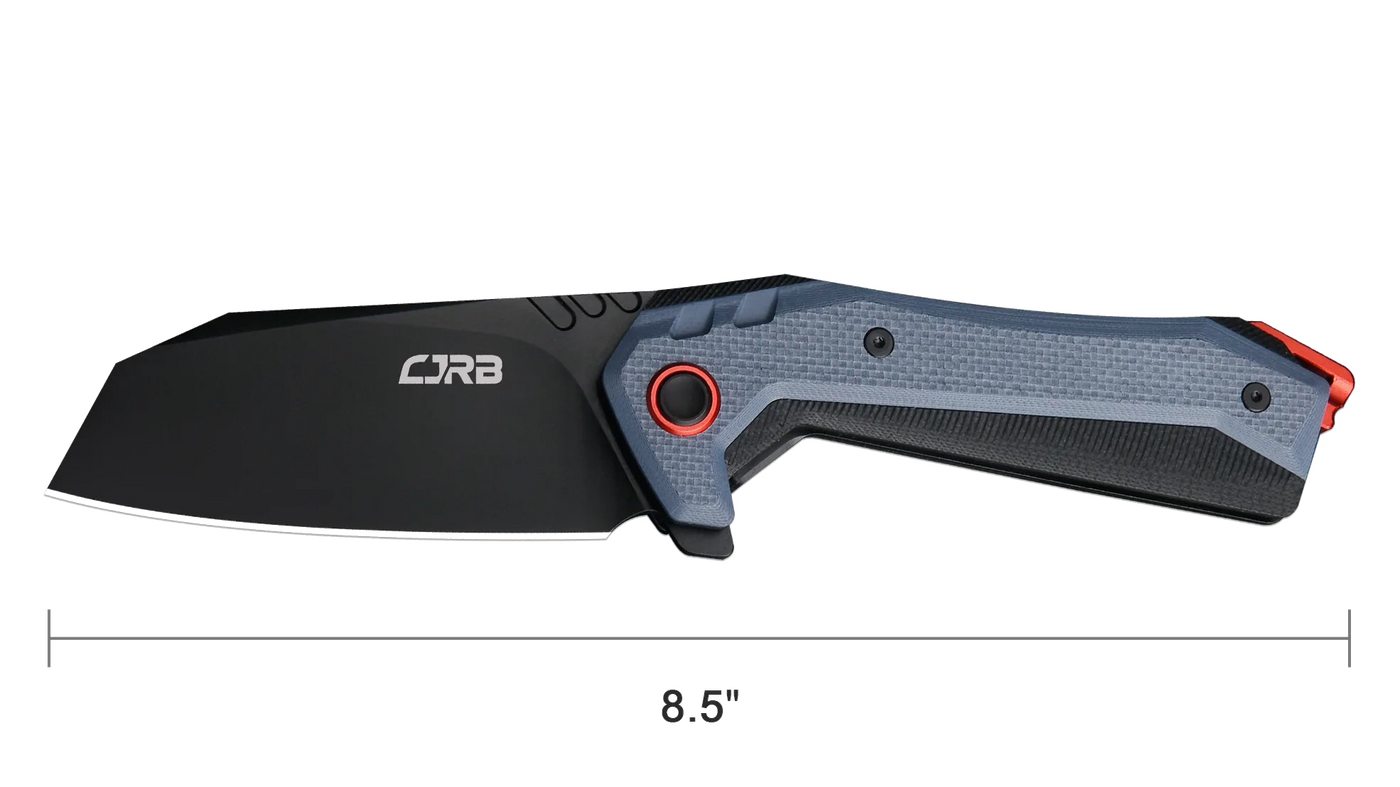 CJRB TIGRIS J1919
The Tigris comes in at a substantial 8.5" overall with a 3.5" blade that is almost an inch and a half wide at its widest point. With the substantial amount of grip surface, the Tigris is easy to manipulate bare-handed or with work gloves and the tapered handle shape ensures a solid grip on the knife at all times.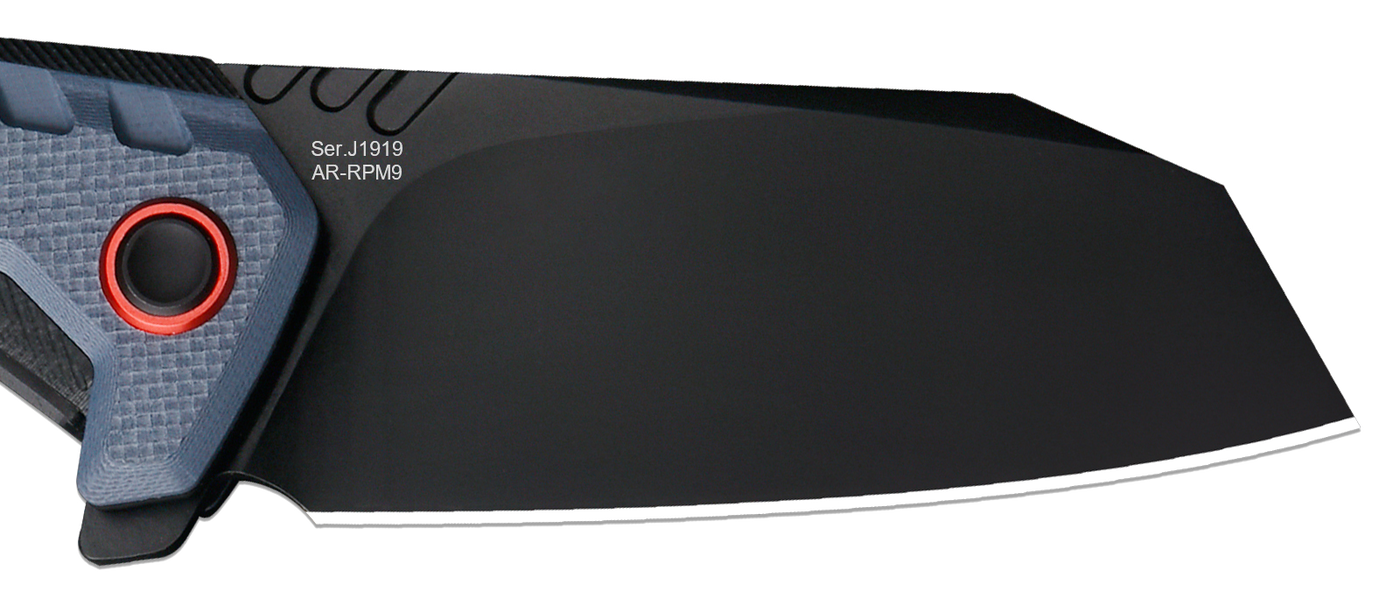 AR-RPM9 Podwer steel
The Tigris' blade is constructed from our proprietary AR-RPM9 steel that perfectly blends edge retention, corrosion resistance, and ease of sharpening. This is the ideal option for an every day carry knife that will stay strong through all of your adventures.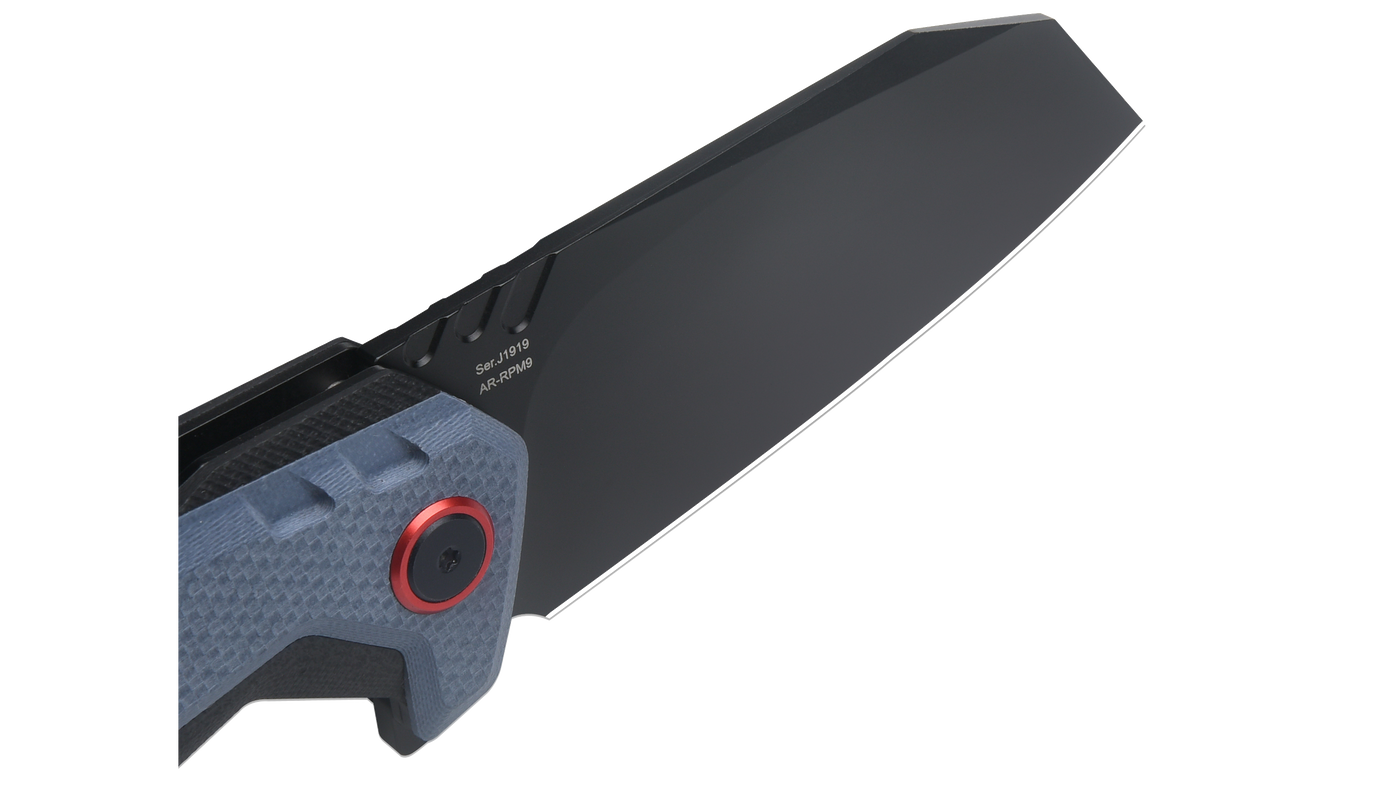 Exceptional cutting profile
To call this blade sturdy would be an understatement. The Tigris features one of the largest and toughest blades that we've ever produced in our CJRB line. The profile lends itself well to heavy cutting and working on flat surfaces. The flat grind coupled with the wide blade shape allows the edge to be incredibly keen and thin while still maintaining excellent durability.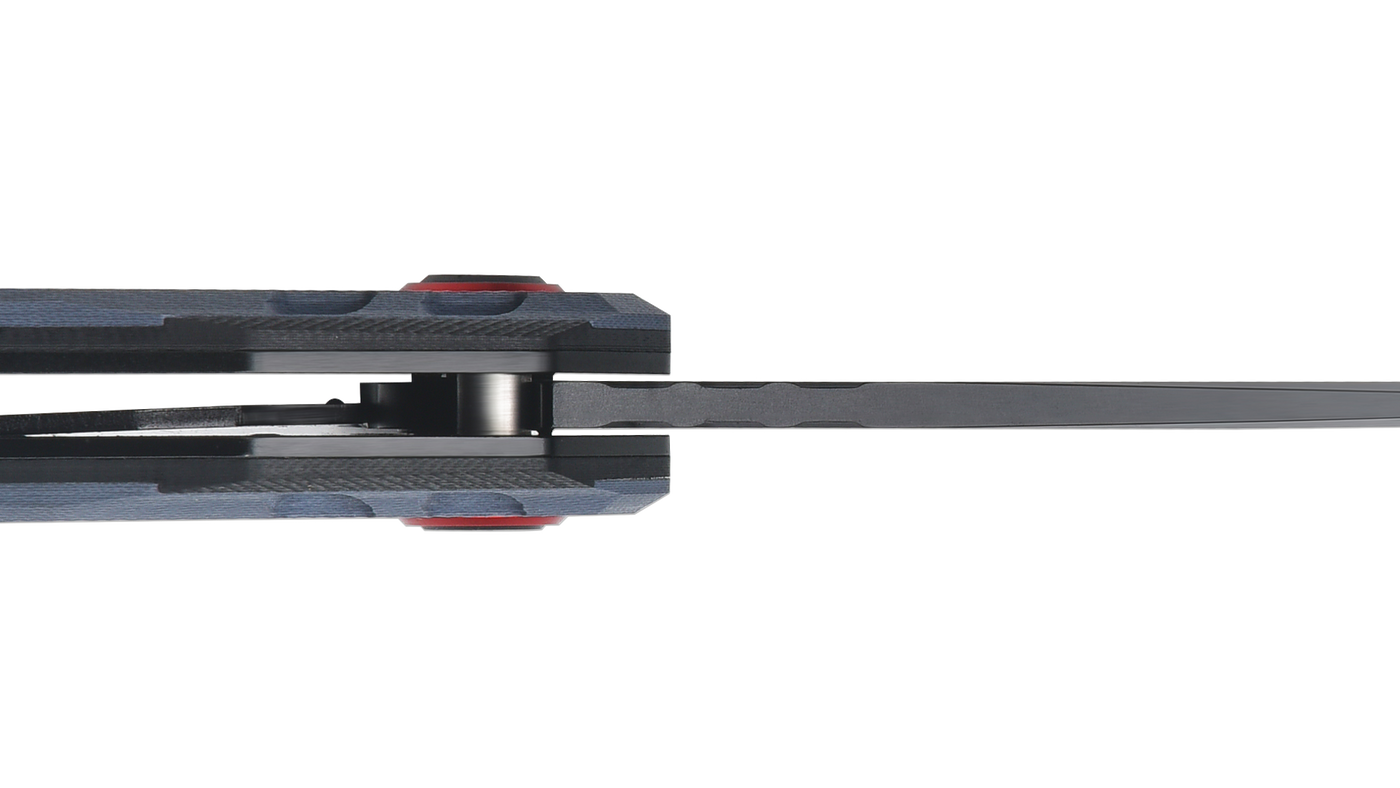 Blade thickness 0.13"
We were very careful in our consideration of the blade thickness of the Tigris, we wanted to make sure that the blade could be heavily used while also not being so thick that it would bind up on material or get stuck. The perfect mid-point ended up being 0.13", With the Tigris' wide blade we were able to grind the blade down to be comfortably thin behind the edge, making this knife an incredible slicer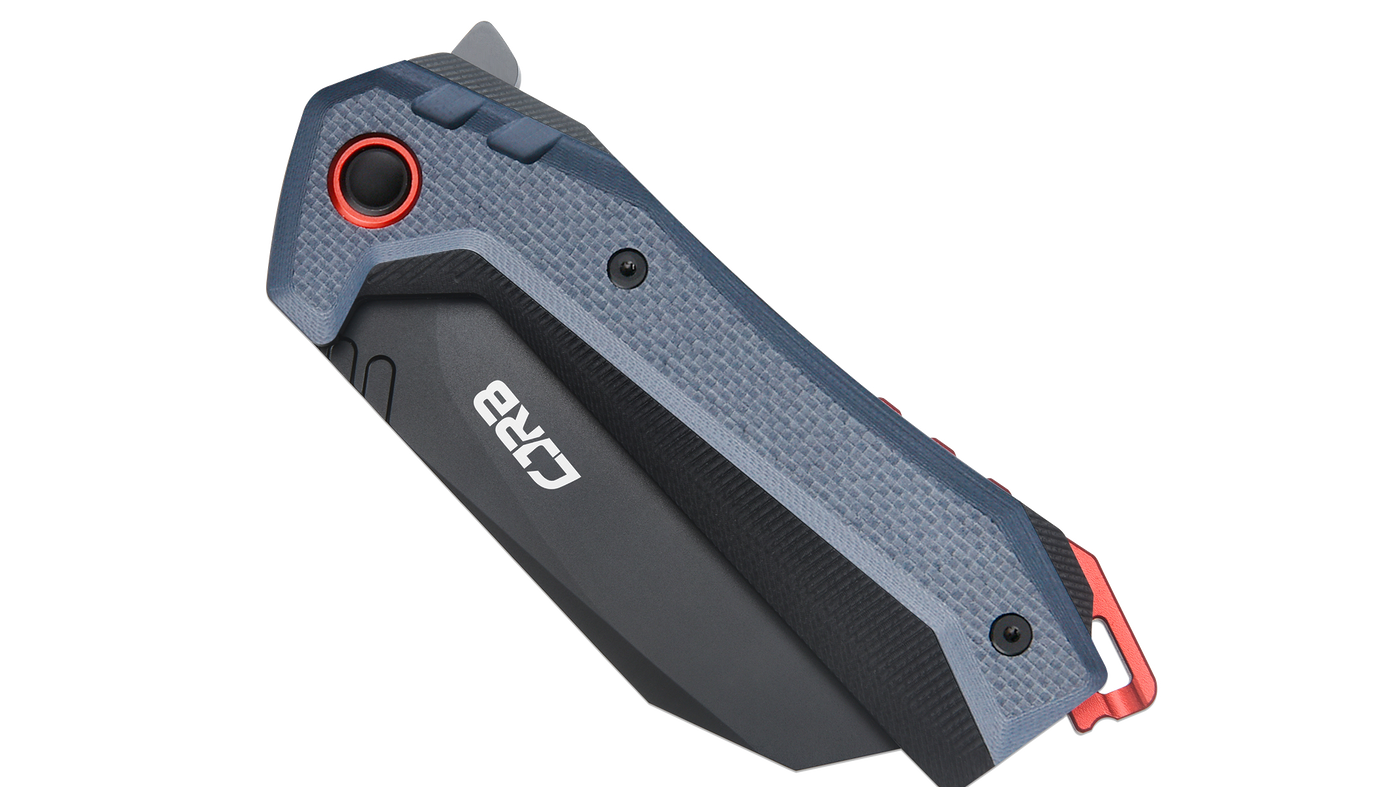 Handle Material G10
For people who want their knives to perform under any condition G10 is an excellent handle material option. G10 is temperature resistant, water resistant, non-reactive, non-conductive, and exceptionally tough under pressure. We've done something unique with the Tigris and layered two differently textured slabs of G10 on top of each other, providing an exceptional grip with the perfect amount of thickness to the handle.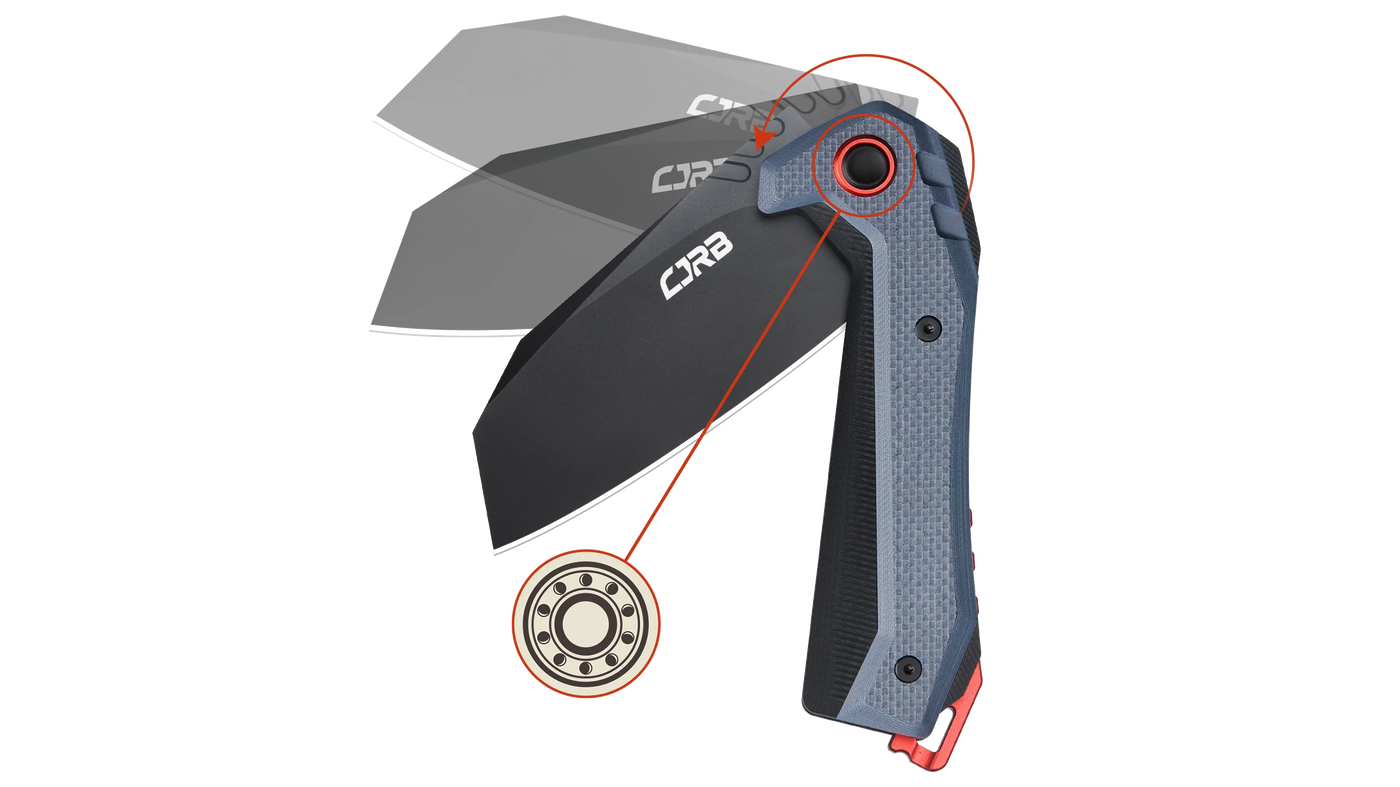 Ceramic Ball Bearing
In order to ensure smooth and fast operation we've outfitted the Tigris with a ceramic ball-bearing pivot construction which allows for quick and snappy one-handed flipper deployment and smooth closing action. A ceramic détente ensures that this knife will maintain crisp, snappy action for a lifetime of use. Even with such a substantial blade we have been able to keep the action incredibly smooth and fluid.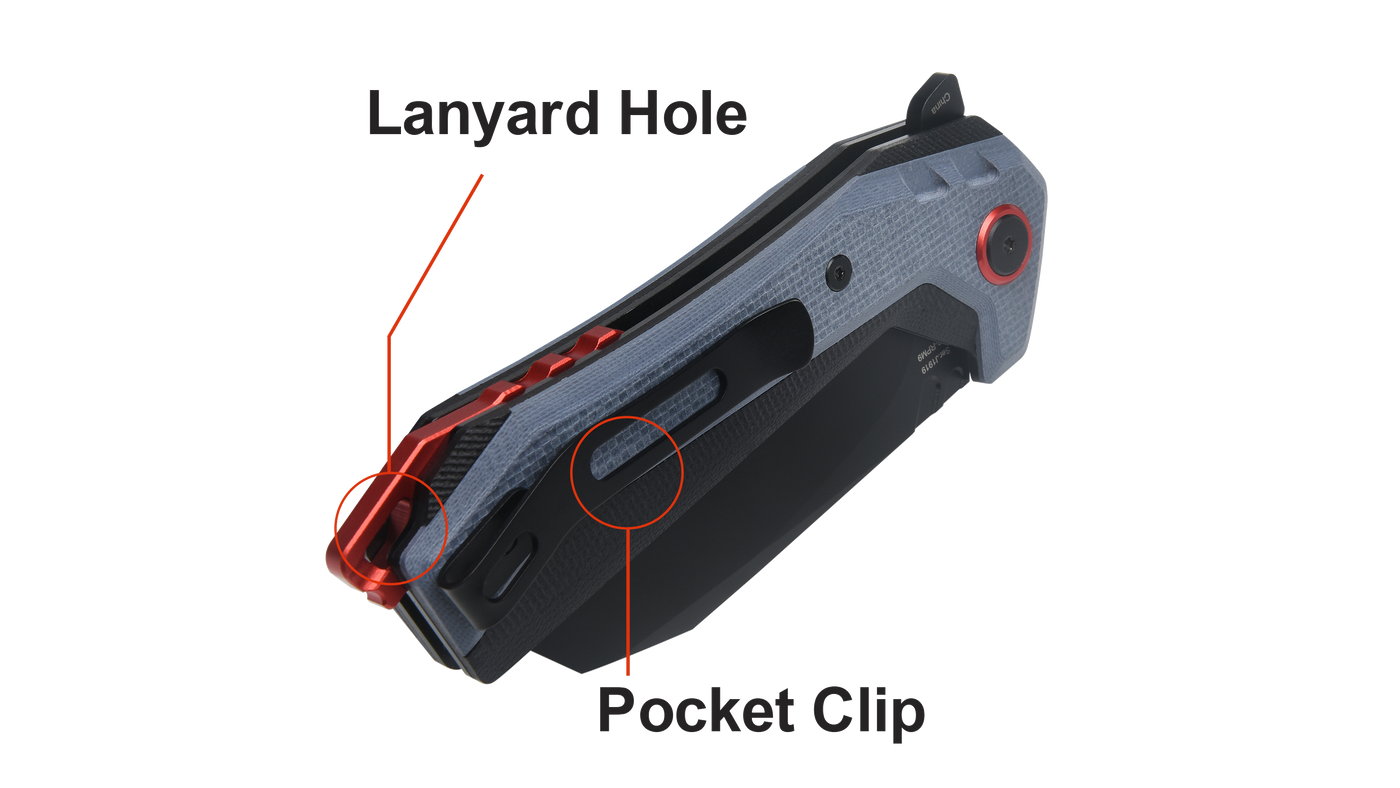 Lanyard Hole & Pocket Clip
The Tigris features a unique deep-carry pocket clip that will snugly secure the Tigris in your pocket and keep it at an angle that will still allow you to get your hand into your pocket comfortably. It also features an extended lanyard hole that can comfortably accept 550 cord as well as larger diameter cordage.