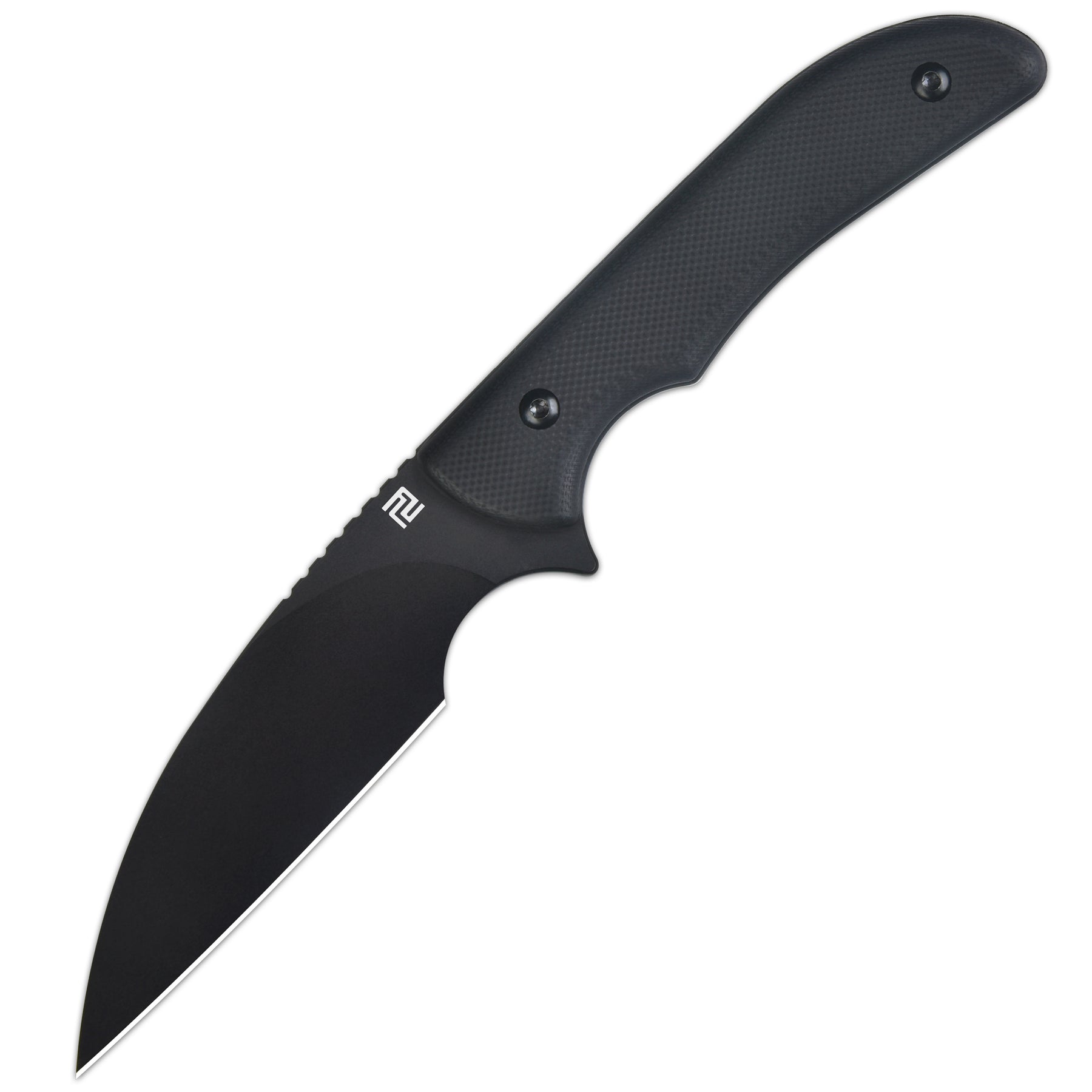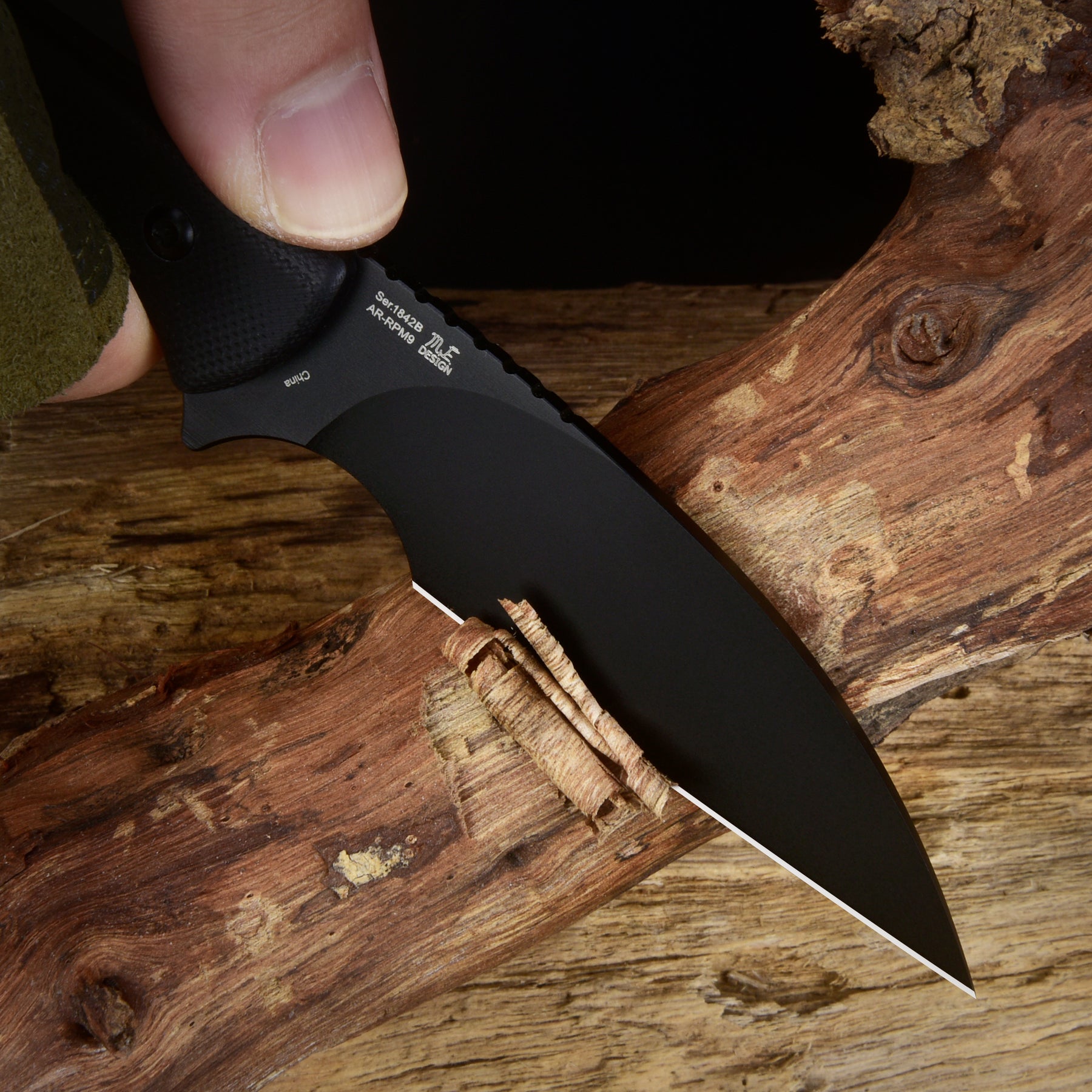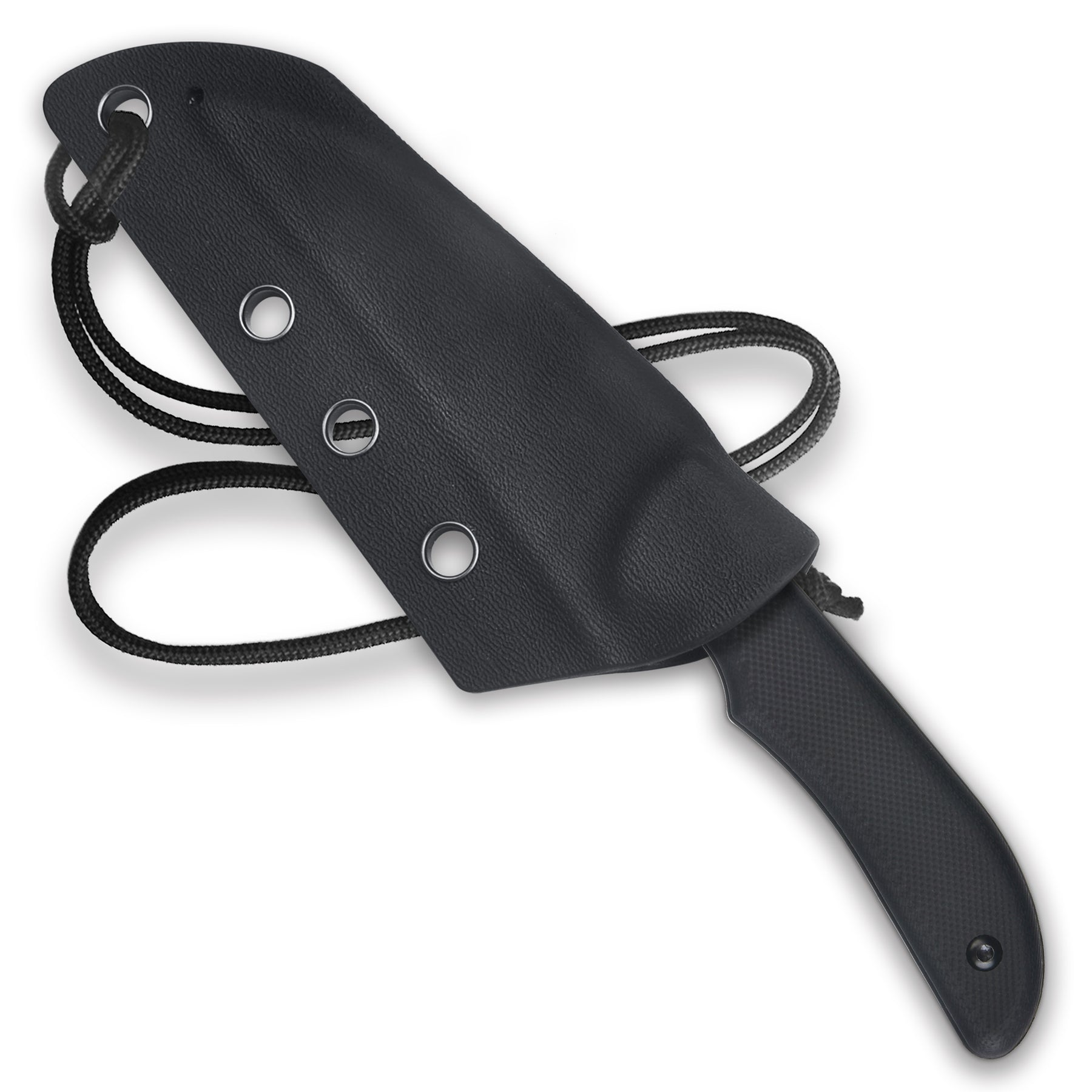 ARTISAN CUTLERY SEA SNAKE ATZ-1842B AR-RPM9 POWDER STEEL BLACK PVD BLADE G10 HANDLE FOLDING KNIVES
About this item
Powder Steel Blade: The ATZ-1842 tactical knife blade is made of AR-RPM9 Powder Steel. Powder steel is a type of steel that is stronger, tougher, and harder than ordinary stainless steel.
Widely Used: Excellent as an EDC, pocket, or tactical knife. Works effectively with meat, textiles, sticks, and other materials. An excellent tool for fishing, hiking, hunting, and other outdoor activities.
Safe & Portable: The survival knife comes with a Kydex sheath to protect you from sharp knives and an Atwood lanyard on the sheath to make it easier to carry.
100% Satisfied Guarantee: All ARTISAN CUTLERY products are covered by a 2-YEAR Warranty. We always prioritizes our customers. If you have any questions, please feel free to contact us, we will reply within 24 hours.
Perfect Gift for Outdoor Activities: ARTISAN CUTLERY fixed blade tactical knife is the perfect gift for adventurers. If you're looking for a perfect gift for someone who loves survival, camping, hiking, and hunting, look no further.
Sea Snake 1842 AR-RPM9 Black PVD
High-quality
The Sea Snake is outfitted with our new proprietary steel, AR-RPM9 for maximum edge retention and corrosion resistance under harsh conditions. The G10 handle has high strength and resistance and it can adapt to a variety of environments.
Well-designed
The Sea Snake is designed to be the perfect everyday carry fixed blade. It is stronger and more reliable than a folding knife. The handle of this knife is designed to be very simple,making it easier to clean.
The Sea Snake has the ideal size for a fixed blade. It includes a secure Kydex sheath that can be strapped to the belt or worn around the neck as a neck knife.

The Sea Snake has a fine pointed wharncliffe style blade. Its balance and versatility make it easier to hunt.
Designer
The Sea Snake is designed to be the perfect small everyday carry fixed blade. Designed by Michael Emler, an American military veteran and knifemaker, this knife features a fine pointed wharncliffe style blade and an ample finger choil for additional grip options.
AR-RPM9
We have outfitted the Sea Snake with our new proprietary steel, AR-RPM9 for maximum edge retention and corrosion resistance under harsh conditions. Black PVD treating for the blade make it more fancy looking.With an edge expert like Emler behind this design you can be assured that it slices and cuts like a dream.
Blade
We've made the blade exceptionally thin and slicey. With a fine tip that's perfect for detail work and a durable satin finish the sea snake is truly a precision tool that won't be slowed down by larger tasks!
Knife Point
The Sea Snake features a fine pointed wharncliffe style blade.With an edge expert like Emler behind this design you can be assured that it slices and cuts like a dream.
Handle Material
Thanks to the exceptional design of the handle and finger-choil the Sea Snake can even hold its own during heavier tasks and still come out on top.
The handle of this knife is designed to be small and lively in the hand without sacrificing any stability. The frame of the knife has been milled out to significantly reduce weight, and the contoured G10 and deep cloils on the handle provide a solid and comfortable grip, while that large finger choil provides an additional level of control that is ideal for any size hand.
We ship primarily USPS. If you prefer FedEx please contact us. Our Shipping Department is closed on the weekends (Saturday & Sunday) and on all Federal Holidays, so any orders placed during the weekend or on a Federal Holiday will ship within the next 2 business days.

We will let you know the tracking number by email. You can also check your order status on the MY ACCOUNT page.

Some items we sell are restricted in certain areas. Please make sure you understand our TERMS & CONDITIONS (you will be required to agree to them before you can place an order), as well as any laws in your area regarding ownership and/or carrying of your purchase.
Delivery Address
A complete and correct delivery address is essential. Once your order has been prepared for shipment or has shipped, we are unable to change the shipping address. If a package is returned to us due to an incorrect or incomplete address provided by you (the customer) or your agent, we will contact you immediately for a correction, and the package will be re-shipped at an additional shipping fee. You must include a daytime telephone number for all orders. Occasionally packages are returned to Artisan Cutlery as undeliverable. When the carrier returns an undeliverable package to Artisan Cutlery, please contact Artisan Cutlery to make arrangements for reshipment.

We serve most states in the continental United States excluding the 7 states at this time:
*Armed Forces - Americas
*Alaska
*Guam
*Hawaii
*the Northern Mariana Islands
*Puerto Rico
*U.S. Virgin Islands
*Check back as we expand to more regions.
More Information
1. How can you contact us about this policy?
If you have any further questions or comments, you may contact us by service@artisancutlery.net
2. How are the shipping costs calculated?
Artisan Cutlery offers Free shipping on orders over $100. and If you want to get the products faster, please choose the expedited delivery method.
3. How does your free shipping work?
We offer "free shipping" or "free shipping and free returns" on many of our products. "Free shipping" refers to standard shipping; express delivery and second-day charges are extra. Our "free shipping and free returns" offer is available to the lower 48, the continental U.S. states only, and not available on orders to Hawaii, Alaska, Canada, Mexico, or other international destinations. Products that ship by freight are not eligible for free shipping or free returns. "Free returns" do not apply to items with art shades, Color Plus and Tiffany Color Plus brand items, or certain products with designer shades.
4. How long will my order take?
Our goal is to offer you the best shipping options, no matter where you live. We deliver to hundreds of customers across America every day, and we strive to provide you with services of the highest level.
The time frame of order delivery is divided into two parts: processing time and shipping time. Processing time: shipping within 48 hours.Shipping time: we provide different methods for different product categories. Your shipping time will be affected by the shipping method you specified.
Domestic(United States)
Rate name
Condition
Transit time
Price
Economy
No limited
5 to 8 business days
Free
Standard

No limited

3 to 5 

business days

$20 USD

Rest of the World
Rate name
Condition
Transit time
Price
Economy International

No limited

6 to 18 business days
$20 USD
5. What kind of packing materials does Artisan Cutlery use?
We are committed to using eco-friendly packing solutions whenever possible. We use air-filled pillow bags that efficiently pack into boxed shipments and reduce the amount of packing material needed for each order. We also use 100 percent biodegradable starch pellets as packing materials. These static-free pellets have the look of old-fashioned plastic packing peanuts but are made to degrade quickly in landfills and are completely petroleum, CFC, and HCFC-free.